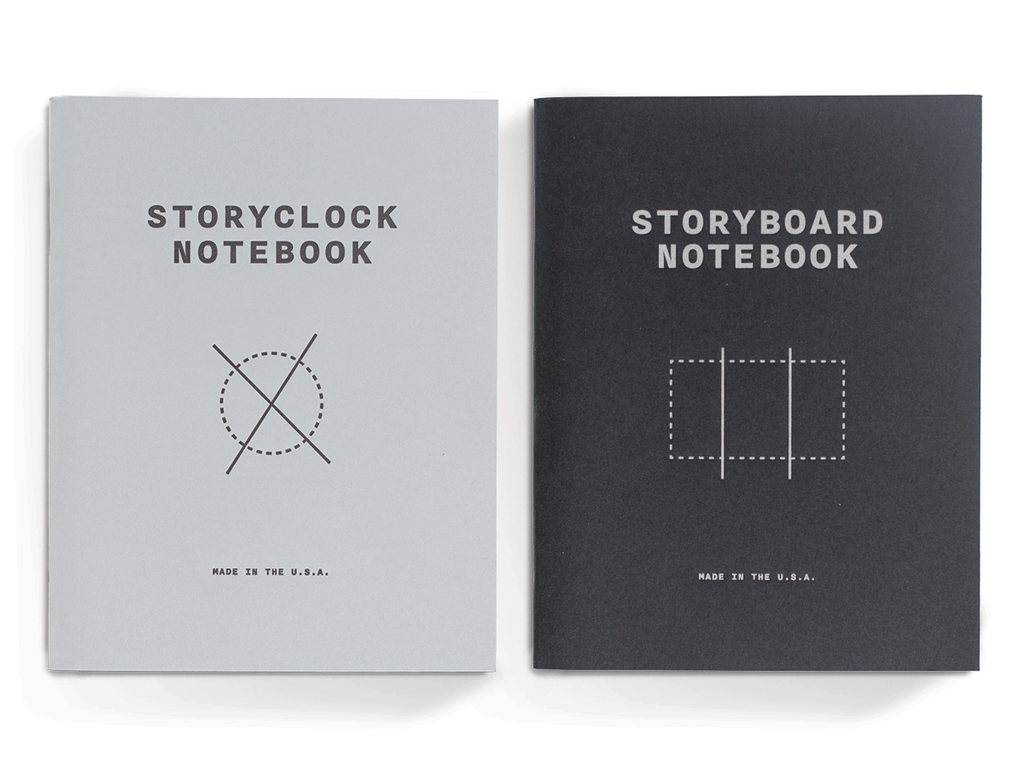 Storyclock x Storyboard Starter Kit
Our flagship products, built to get stuff done on-the-go, wherever you are. Both notebooks are 5.5" x 7" and include reference materials on the inside covers.
Use the Storyclock Notebook for research (because great artists steal) and development (you never know when that next bad big idea will strike).
12 Research Logs
12 Development Logs
Use the Storyboard Notebook to sketch out your shot ideas and flesh out your vision so you can arrive on set ready to work.
288 Boards
Notation Fields