Holiday Gift Guide
2019 Gift Ideas for Filmmakers
By Seth Worley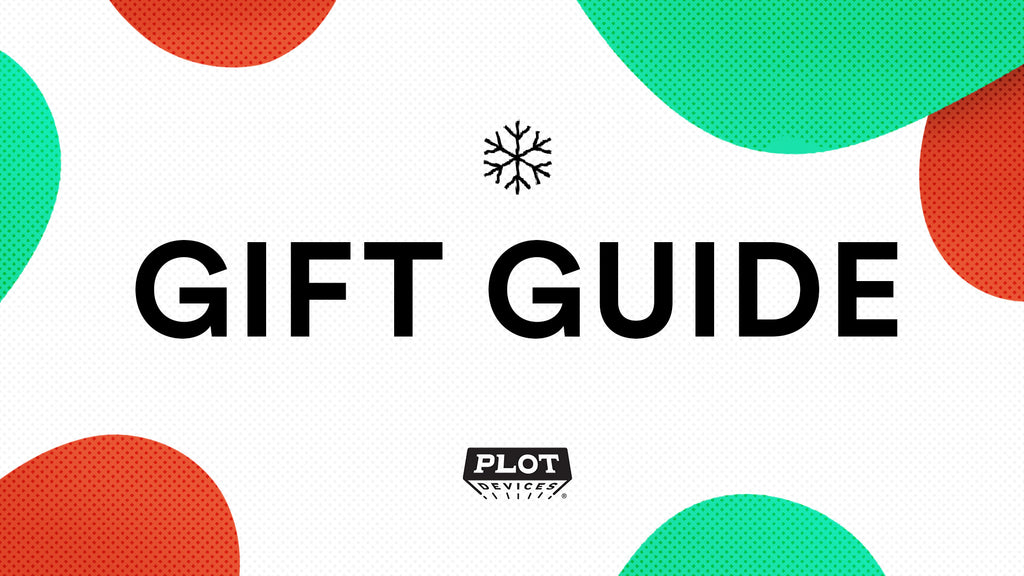 Behold! The Mostly Annual Plot Devices 2019 Gift Guide, here to help you find the perfect thing for the writer or shooter in your life. They can be a tricky lot to shop for, especially if you're looking for something practical that they'll actually use (if you're not looking for that, we included a few things for you at the end).
Table of Contents
Learn
Stuff to teach and inspire.
Create
Stuff for making stuff.
Wear
Stuff to put on you or someone else's body.
Entertain
Stuff for fun and recreation.
Donate
Here are a few organizations we love that empower the next generation of writers and filmmakers. Make a donation in your friend's name (or in your own name, why not?) and make a difference. We encourage you to seek out a local organization in your community as well!
Tom Hanks
Stuff that has Tom Hanks.
Garbage
Please don't buy anyone any of this.
---