New Product
Meet the Storyclock Workbook
By Seth Worley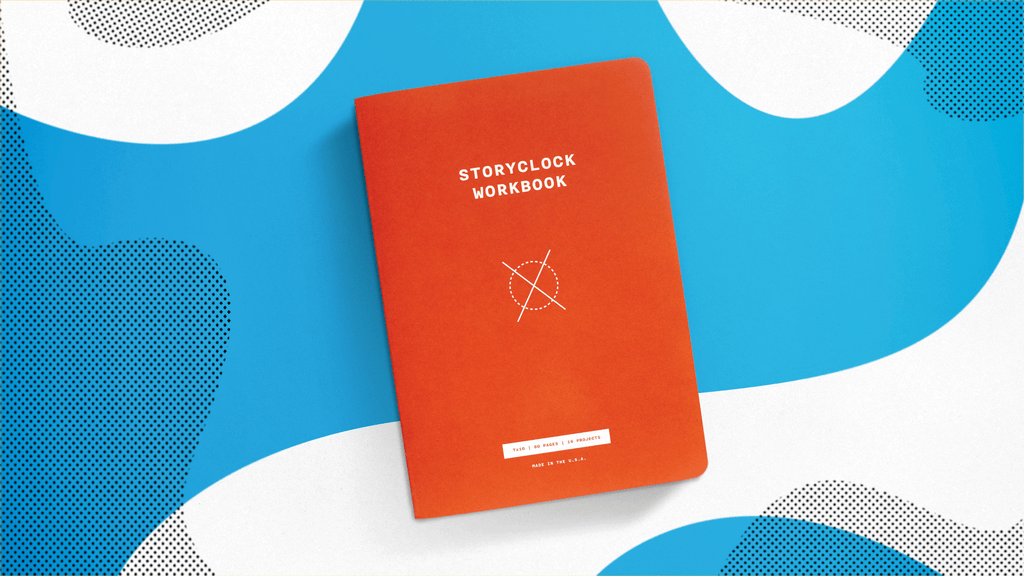 Allow us to introduce the Storyclock Workbook, our new workbook for screenwriters and story nerds.
The Storyclock Workbook is built for breaking open your story ideas and getting your hands dirty -- mining your ideas, resources, and inspiration for every last ounce of potential. Organically break your story into an outline. Thoroughly rip off your inspiration. Figure out any exploitable resources you have. Determine your weaknesses so you can lean into them.
Stories take work. The Storyclock Workbook helps you work smarter.
Bigger. Redder. Workier.
We've taken our flagship product and expanded it, building a robust workbook for getting your cool story ideas (and everything attached to them) out of your head and into the world.
It's bigger. That means more space to clock your story.
It has new tools. Because there's more to your story than just the plot.
It comes with extra clocks. Go ahead, use a pen.
The nerdy storytelling resources are even nerdier. We spared no (spatial) expense.
We're super stoked to be releasing this into the world today. Head over to the official product page to learn more and/or buy a few!
---