Free Download
Here's a Free Wallpaper to Make You Feel Bad About Not Writing
By Anne Fogerty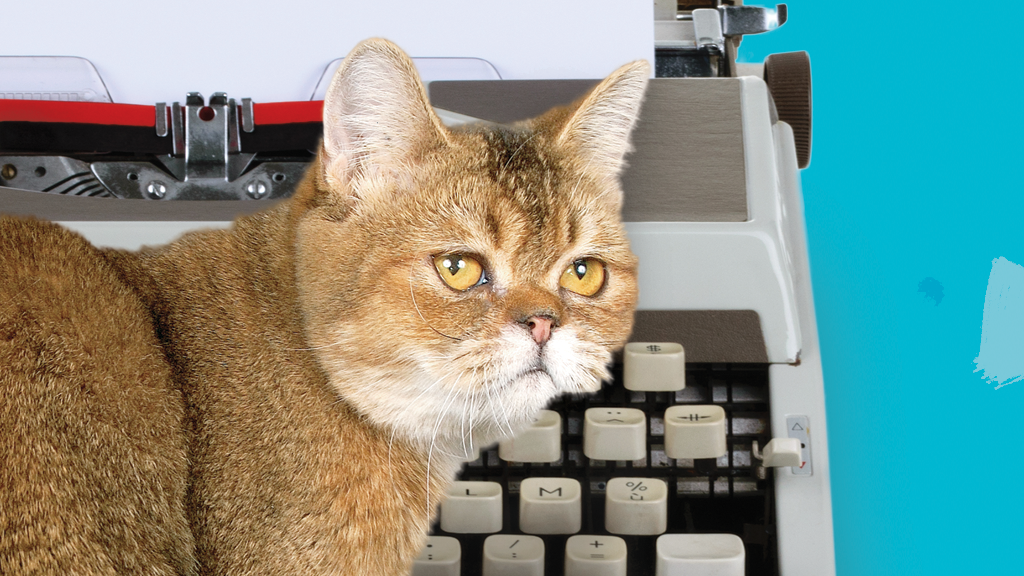 If you were one of the backers of our
original kickstarter campaign
, you caught a glimpse of Jingles, award-winning screenwriter (and Plot Devices team member), on Seth's laptop background. We're now happy to announce that you TOO can download that desktop wallpaper and let Jingles inspire or shame you into writing today and everyday.
Jingles Desktop Wallpaper
Writing: This cat is doing it. Are you?
Download
---