Storyclock Research Log
Fleabag (S2 E2)
By Ryan Polly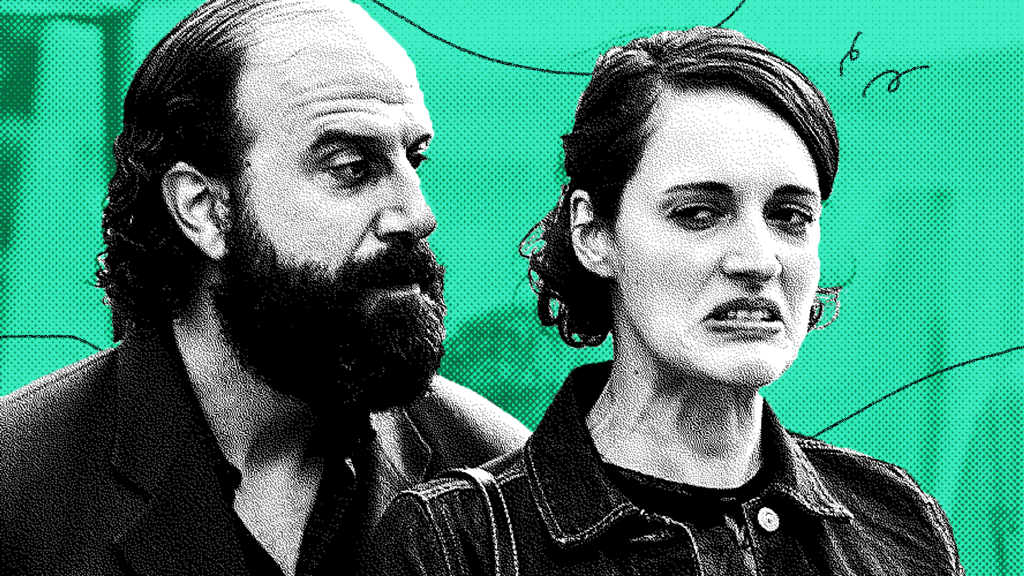 In this week's research log, we continue our dive into every episode of the masterpiece that is Fleabag Season 2. We watched episode #2.2 and of course used the Storyclock Notebook to clock out story beats and analyze the structure.
Let's Break It Down
The first episode of the season starts with a line of dialogue from Fleabag, "This is a love story". If it wasn't clear by the end of that episode who that love story was about, by this episode it is abundantly clear.
Episode 2 jumps right into that love story, with Fleabag attending church. It's immediately funny because she is not a character that you would typically find in a church– but then again, Hot Priest is not a character that Fleabag would typically be infatuated with. He's a man of the cloth! She is there of course for him, and they sit down together in a back room of the church after service to chat over a couple of pre-bottled G&T's.
In our write-up on Episode 1, I talked a little bit about opposites– specifically how Hot Priest is in a way the opposite of Fleabag. This show is no stranger to those oddball, opposite pairings though: the overly-chatty Godmother is engaged to the overly-quiet Dad, sweet Claire is married to the monstrous Martin. In Episode 2 we see that although Fleabag and Hot Priest are opposites, they are also similar. Fleabag, to an extent, takes on the hardships, sins, and lies of her family (as seen with Claire's miscarriage in episode 1, and continuing in this episode) and Hot Priest takes those on from his congregation. There's also an obvious physical attraction between the two, and for the time being they are both abstinent. Of course for Fleabag that's a voluntary abstinence, and we see in this episode that she is actively thinking of breaking that abstinence as she googles "what happens when a priest has sex".
By now, the obvious "A Plot" of this season for me is Fleabag and Hot Priest's relationship. The "B Plot" could be Fleabag and Claire's relationship, and the "C Plot" could be her relationship with the greater family, Godmother and Dad's wedding playing a big part in that. Weddings are a classic Act 3 event bringing together the big players of the story with emotions running high, and we can only expect for that to happen in this season!
Stuff That Stood Out To Me
Symmetrical moments: Fleabag realizes she fancies Hot Priest / Fleabag confessing to therapist that she wants to sleep with Hot Priest
Something I love about Phoebe's writing (like I said last time, first name basis), besides her genius wit, is the pacing in which the events of the story happen. There is a lot of emotional storytelling happening in every episode, and they are just packing this plot in. Clocking in at only 6 episodes, around 3 hours total, I would imagine that the season structurally plays more like a movie when the episodes are put together. You'll be able to see that clock yourself when we finish out this series in the coming months! Until then, go buy a Storyclock Notebook to research the structure of your favorite series, or a Storyclock Workbook to develop stories of your own!
---