Storyclock Research Log
Fleabag (S2 E5)
By Ryan Polly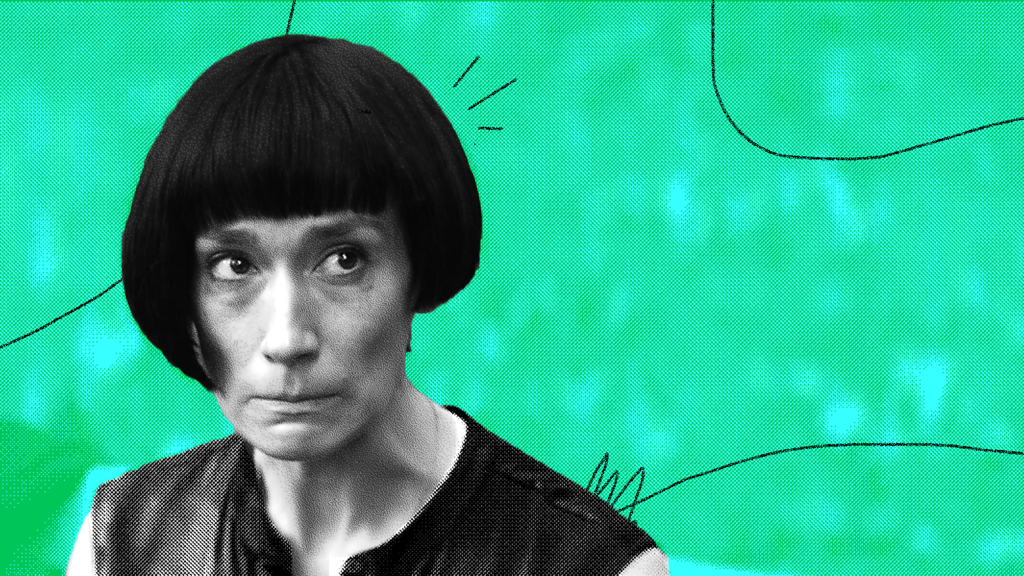 This week we're back to our regularly scheduled research blogs on Phoebe Waller-Bridge's Emmy-winning series Fleabag. Today's Storyclock Research Log: Season 2 Episode 5. As usual, we've watched used the Storyclock Notebook to visualize the episode's structure in the form of a clock.
The Dark Night Of Fleabag's Soul
The last episode ended with Hot Priest giving into his temptations and disobeying the rules of the cloth by getting with Fleabag. As they're taking off their clothes in the church, a portrait of Jesus falls and he's snapped out of it, immediately feeling guilt and shame. Fleabag is pissed, and rightfully so. Game over man.
When this episode begins, Fleabag is on a hilarious date with her misogynist lawyer. 30 seconds into the episode she's already having sex with him. The falling out with the priest is obviously putting Fleabag back in Season 1 form, giving in to her self-destructive side. (sidenote: 9 TIMES?!) Do I feel redemption approaching?
Hair Is Everything
This episode contains one of the funniest bits of the entire series– Claire's hair. Not only does it have a great bit about "hair is everything", this scene also really shows how far Claire and Fleabag's relationship has come. Throughout the series there has been plenty of love and hate, but the end of the segment when Fleabag encourages Claire to go out with Klare really shows the love and trust that has built between them. Every main character in this show (besides the antagonist, which I'm just gonna say is Godmother played by the incredible oscar-winner Olivia Coleman) goes through changes in this show. It's beautiful to watch and see how they evolve over time, especially Claire. Anticipate something big to happen in her big breakthrough in the finale.
(False?) Victory
Hot Priest and Fleabag are the greatest couple in television history. There, I said it! I am once again praising Phoebe's incredible writing work on this show, but it sort of goes hand in with her and Andrew Scott's incredible performances. This episode climaxes (it literally does, that's not an innuendo I promise) with Hot Priest coming over to Fleabag's place to apologize and tell her he's still going through with the wedding.
We as a viewer immediately know that something is going to happen between them in this scene. It's late, they have unspoken love for each other, and THE CHEMISTRY! Hot Priest assures Fleabag that he won't have sex with her, because if he does he will fall in love with her. Unsurprisingly, Fleabag turns to address the camera (that's us!) to let us know they're definitely going to have sex.
And then… they do. Fleabag's goal for this season is accomplished. She's in love, things are getting hot and heavy, and things couldn't be better. But is this a true victory? Can this relationship with a priest really last? We'll dive into that on the next research log!
Miscellaneous Observations
Symmetrical Moments: Fleabag has sex with misogynist lawyer / Fleabag has sex with Hot Priest
Symmetrical Moments: Hot Priest makes excuse to get out of Dad and Godmother's wedding / Hot Priest tells Fleabag he's going to do the wedding after all
This might be my favorite episode of Fleabag ever. It's everything the show is great at cranked to 11: the hilarity, the internal drama, and the love story between Fleabag and HP coming to a crescendo.
Next week the love story comes to an end, conveniently during a big wedding. Join us as we finish off the single episode storyclocks, and stick around as we take a mile-high look at the structure of the entire season after that! In the mean time, go buy yourself a Storyclock Workbook and clock some love stories of your own.
---